ROBOTICS
AUTOMATION
& SENSING
ROBOTICS
AUTOMATION
& SENSING
ROBOTICS
AUTOMATION
& SENSING

The mission of Robosense is to perform a concrete technological transfer from the Research level to the Business field. We aim to transform the most advanced knowledge and technologies into real industrial applications, playing the role of an Independent and Versatile R&D department able to understand and solve each specific issue or need of our customers.
WE SUPPORT YOUR BUSINESS FROM 2012
Robosense was inaugurated in October 2012 as a startup enterprise of the University of Trento, Italy. It is the result of a union of the staff that constitutes the Measurements Research Group of the Department of Mechatronic Engineering of the University of Trento. Our group was formed in the early 2000s, and since then it has been involved in various national and European projects: the common thread always being the world of measurements, related to topics like accuracy, reliability, and safety. Our business is related to Robotics, Computer Vision, and Automation in general.
TAKE A LOOK AT THE LATEST PROJECTS
OUR EXPERT ENGINEERS HELP CLIENTS EVERYDAY
CEO – Vehicle Control, Localization and 3D Vision System 
Optimization Algorithms and 3D Vision Systems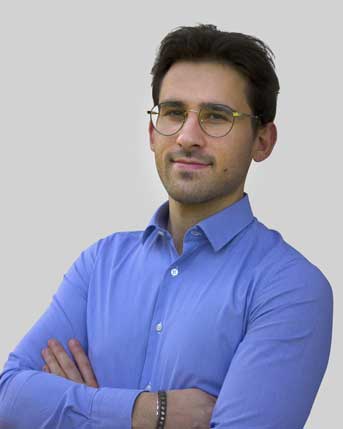 Mixed Reality and Human Technologies
Da Pergine al Kentucky per innalzare la qualità di un colosso tedesco. È questo l'ultimo successo che il Trentino si prepara a collezionare, grazie allo «spinoff» dell'università di Trento Robosense,
Check out our projects and let's talk about them!